Benchmarks are great for improving our email marketing performance. They provide us with a means of comparison which are both reassuring and provide an indication of where we can improve. The target of us all is to beat our competitors. However, the statistics are only useful if they are accurate and with the current lack of a stabilised market there is the fear that we can't depend on them to the extent that we used to.
If we are to invest time and money into improving a certain aspect of our performance, then benchmarks of even three months ago are of little use to us. Covid-19 and the resulting lockdown has changed all that. It is not a trend. Its effects are, in all probability, short to medium term as there is a certain pressure to normalise, but we need to know what we going to do for our next half-dozen email marketing campaigns. Waiting for the market to return to normal is not an option.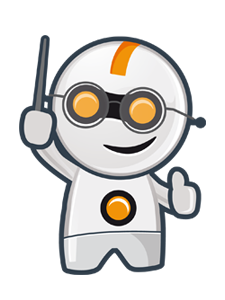 Recent figures tend to suggest that open rates for March and April this year were more less the same as last year, but with minor increases and drops scattered around. This is not entirely what one would expect. The assumption was that with the increase in online shopping due to lockdown, companies would increase the frequency of their email marketing campaigns but here we hit one of the problems. There has indeed been an overall increase in volume but it might well be that a limited number of companies have increased the figures but many others might have cut back due to staffing furloughs or lack of demand.
One benchmark that has increased overall is open rate. It's quite a remarkable figure given that there have been more marketing emails, and one might have thought that the number opened would remain stable. Maybe those working from home feel less pressured when clicking on their inboxes and, more importantly, opening one that is interesting.
Certain types of industries have a higher success rate in email marketing. For instance, medical, financial and governmental emails have not only seen a remarkable hike in open rates but have also seen a drop in unsubscribes. Covid-19 could well be the reason medical industries are doing well, with open rates increasing by 10%.
If, as seems likely, homeworking will not return to the pre-lockdown levels, we should be able to look forward to generally higher open rates, at least in theory. It would seem fairly certain that these will remain at the current level long enough for us to plan for our next email marketing campaigns over the next couple of months at least.
It is essential to monitor performance levels from the second quarter of this year as they will give a strong indication of what to expect. That said, we must also expect circumstances to change steadily. You will want to know how you perform against your competitors in as detailed a form as possible. The old benchmarks, regardless of how reassuring they were, should be ignored in the short term.