It would appear that most companies have seen an increase in online sales since the Covid-19 pandemic started. While there does seem to be some variation in the actual figure, it seems clear that many people have tried online purchasing for the first time as a means of overcoming lockdown. How many new online customers have you had?
Ask yourself why these people hadn't bought online previously. It varies with products of course, but if you can work out work out their reasons you have an obvious basis for your planning not only to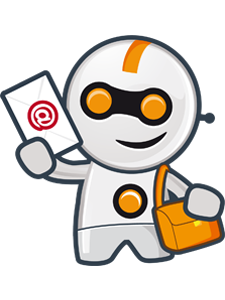 keep them on board but to ensure they become subscribers. An end to lockdown seems a long way away. However, we need to ensure they don't come up with some other way where they can obtain their products.
You should be encouraging these newcomers to sign up to your email marketing lists via every contact you have with them, including customers visiting your website to those receiving your invoices. Gentle hints regarding the benefits will be beneficial for you. There might have been many reasons they did not purchase online before: nervousness, unfamiliarity with the systems or not being aware of how slick and easy it is. You need to reassure them on every point.
Show them what they are missing. If an item they had just purchased was offered at a lower price on a recent email marketing campaign, tell them so. Such a method evidently works. I'm being told all the time how much I could have saved if I'd taken out a credit card. That said, it's beginning to irritate me.
Use different methods to encourage subscribers and compare success rates, you know just like normal email marketing. You could consider keeping these new subscribers on a different email marketing list for a period as you want to ensure they stay with you long term. You need to show them the benefits of online sales and email marketing to ensure they continue buying from you after lockdown. The main word to remember is keep. Keep them happy. Keep them purchasing. Keep them on your lists.