The thing with free is that it has benefits for all sides; take Valentine's Day. The recipient gets a buzz not only for the present but also for the fact that someone regards them highly enough to buy them whatever it was. A win:win for the giver. It's a bit different for email marketing campaigns, but not as much as you might believe.
Giving stuff away can be very good for business. There is benefit to be had at all levels but one task that gifts are custom made for is to acquire subscribers to your email marketing list. Offering something of value for what is in effect merely completing a form makes a lot of sense for the subscriber. It can also be cost effective for the person footing the bill.
The way to make a success of giving is to target those you want to attract. The first thing to do is work out what would be of value to them. Just clearing your shelves in the hope that you will get the people you want is wasteful.
Your returns will show you the type of person who is of most value to you. Work out what they like, to the exclusion of those whom you do not want if possible.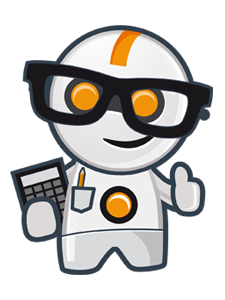 If the majority of your business is selling baby clothes, you might want to target the fashion-conscious mother-to-be. That way you'll be able to sell to them until the child, and any subsequent ones, reaches an age when they make their own decisions. The best gift could well be the late-term maternity wear. You lose no sales as you concentrate on the baby, the mother is grateful for your gift and you have a long period in which you can sell products.
For best returns the product you give away must have something special going for it. If you are after the fashion-conscious mother in order to sell premium quality products to them for the baby, then the gift must reflect that. It needs to be a fashionable item.
The process must be cost effective so don't only look for something expensive. You will want a product that is quirky, unusual and says something about the wearer. Perhaps look to a supplier which is new to the business and wants to come in with something of a splash.
The description of the product needs to whet the appetite, convince the person that they are getting something a bit avant guarde. All that remains is to ensure the cost is justifiable.
Your returns will show how much it costs to gain a subscriber using alternative methods, from buying in lists to personal recommendation, from trade fairs to retail outlet promotions. Also consider that this might be a way of discovering new subscribers whom you could not approach any other way.
One popular method of maintaining a tight hold on costs is to limit the number of gifts available. A competition with one expensive prize can be worth more than 10 at one tenth the price.
Once the campaign is over, work out how much the campaign cost you per subscriber and compare it to other methods you have used.