Even if you seek out trends in email marketing design in the hope they will give you some idea of what's 'in' at the moment, you might have overlooked the various annual graphic design awards. As an example of self-indulgence they are nowhere near that of the Oscars, but there does seem to be an unreasonable level of contempt for what is fashionable.
There is nothing wrong in following a trend. In fact, it means that much of the work has been done for you. A few changes here and there, especially those which you expect to attract subscribers to your email marketing list, and your next rebranding is done for you.
If you are just starting out and are confronted by the range of choices in the free email marketing templates at your disposal, keeping in mind what your successful competitors are doing can have a lot of benefits. You will have the basics laid out for you. The heading goes there, the sub heading just underneath, and you have an example of the image size and location that is about right.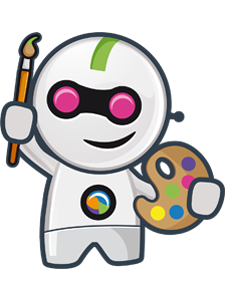 You might find the best way to emphasise who you are and what you stand for is to be similar in appearance to your established competitors. You are as dependable as they are; you just need to highlight your major differences; your charges are lower and you have people at the end of the phone.
One of the judges of a recent design award stated that house styles, trends and looking like your competitors is bad. He used an edgy, ironically rather trendy, adjective to describe his point of view. He also stated that he rated originality over practicality, dangerously close to suggesting that there are more important things than RoI.
Once you are established, the attractions of appearing distinctive and different can be much more tempting. You will want to show that you are pushing boundaries and offering what the others don't, as the last thing you want is to disappear in a pile of similar looking marketing emails.
It is perfectly possible to base your designs and presentation on a new trend but put enough spin on it to appear different without scaring those on your email marketing lists. For instance, it is accepted that there is a distinct European design. German graphic design can be, er, Germanic; North American design is quite homogeneous despite the size of the country. If you want to appear aligned to any block, go with them.
Where are you going to find what the new trends are? You should subscribe to the email marketing lists of other companies, particularly outside of your field. If you see some following the lead of a more avant guarde company, then you might be able to be first to a trend in your speciality.
It is difficult to predict what will be taken up, but even if your choice disappears, you still have shown your company to be different, exciting and willing to take a risk. There is always another email marketing template to modify.