I've received a number of emails recently where I've been asked to check my permission levels with regards to receiving emails. I've had five in three days. Notably, they had, in the main, been from companies whose email marketing lists I've subscribed to for some years.
Why this current fear? A rhetorical question of course and it is the GDPR and, presumably, the threat of swingeing fines for breaching them. 4% of annual worldwide turnover is enough to concentrate the mind.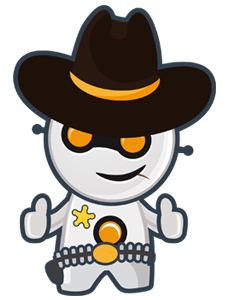 I've assumed that the relevant companies have checked their permissions and discovered that those from a few years ago no longer stand up to close inspection. If they are challenged, after a complaint perhaps or as a result of some other investigation, they fear that they will not be able to prove that the recipients had agreed.
It is likely, probable even, that some of these checks on permissions will result in a number unsubscribing from email marketing lists and demands that the companies delete some data. The publicity with regards to the Facebook/Cambridge Analytica collusion has come at the worst time.
Abuse of trust will be at the forefront of many people's minds and discussions, ironically on Facebook amongst other social media sites, is full of advice to delete personal data. Whilst you and I know that email marketing differs significantly from Facebook with regards to how data is used, we will be tarred.
However, there is little doubt that it is advisable to follow the example of these companies. You should be checking that your permissions, perhaps especially of those who have been on your email marketing lists for some time, are up to scrutiny.
It is important not to build on the fears of your subscribers, but many will draw a link between your checks and the Facebook/CA debacle. Be open to them. Mention the GDPR and, perhaps, a requirement for clearer permissions. Inform them of their rights.
You will, almost certainly, lose subscribers, probably through no fault of your own. Some will have been cluttering up your email marketing lists and doing nothing so at least you'll have a bit of a spring clean.