The best way of ensuring success of an email marketing campaign is to provide a solution to a problem that your subscribers have. It's a basic tenet. You are telling them that you understand their difficulties, and, after some thought, have come up with a solution for them. Not only do they buy from you, but they might also look to you for further help.
Given the current problems that just about every company is experiencing at the moment, from concerns for the health of staff, to those for the health of the company, many are struggling for answers. You, no doubt, have looked around for answers to your problems. Online searches are all very well, but even with our expertise with SEO, you'll find an awful lot of waffle. How much better would advice be from those who know you?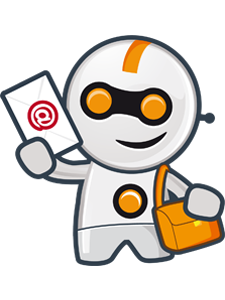 You have all sorts of details on your subscribers. You know their problems. Split them into differing email marketing lists where the variations are slight but vital for targeting.
The place to fulfil their needs is the marketing email of course. If you can provide software and hardware for those working from home, then a Subject Line, such as Your Working from Home Solutions, is one of your easiest. However, your product might be useful to a wider customer base.
A way to spread the word is to use a blog. You get more visitors to your website than you have on your email marketing lists. Encourage them to log onto your blog by offering the same as the Subject Line above. We all need help. Give advice on HR, security, GDPR and workflow, especially if bottlenecks are eased by way of your products.
One thing you must not do is to appear as if you're profiteering from the crisis. Don't spread scare stories or suggest your product is the best thing for the straitened times ahead. If you are successful in email marketing, you're honest. Don't abandon that. However, it is clear that there will be difficult times for many in the coming months, maybe year or even more.
The industry that has seen a significant growth in the last couple of weeks is media, and for obvious reasons. People want to know the news. It's the only way they can know which way to jump. Is there a gap in specific, filtered information supply for your specific sector? If so, then go for it.
You will know your sector. You should know what information your subscribers to your email marketing list need. Much of it will be available online, but hidden away in the chaff, just asking for someone to dig out the gold. Seek out contacts. Get them to predict, preferably just options, and tell those who find your website what you've found.
Salt the blog with products that will solve some of their problems, and include a clickthrough to where they can sign up to your email marketing list. It's not exploiting the crisis. Far from it; it's providing a service to visitors that could generate sales.