What is your next email marketing campaign going to do for you? Will it just be selling a product that you need to move? If so, then you are missing one of the strengths of email marketing.

Whilst many will say that each email marketing campaign should focus on one aspect and one aspect alone, there is room to have other objectives. Care needs to be exercised to ensure the tagged-on function remains secondary at all times. Let's look at your options.

1/ Loyalty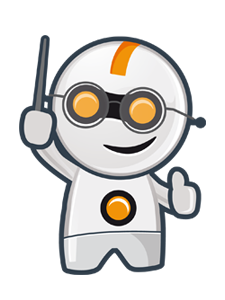 Who hasn't received an email with a Subject Line something like, 'A reward to a loyal customer'. This tells the receiver that their purchasing history has been recognised and that they are not merely a collection of metrics. Despite the offer being a trigger from the metrics, it will enhance the relationship.

2/ Leads

It's a magic word. Who knows where a lead will lead? If you encourage your subscribers to forward your email to others, perhaps for a consideration, then everyone benefits.

3/ Building relationships

Similar to Loyalty above in some ways, the data that's returned from a campaign will enable you to make your next one more targeted. You can discover specific likes and dislikes by way of a click-through allied to the main offer. Do they click through to the 'technical details' page or did the brief overview satisfy them? By segmenting your email marketing list next time you can ensure their wishes are recognised.

4/ Feedback on a new product

It could also be a service or even a new company. You can try out the response to an initiative via a segmented email marketing list, or lists probably, and extrapolate from there. Want to know if the changes to the product will be well received? Then ask your subscribers. They know best.

5/ Subject Lines

Find out what works best by keeping the email identical and just changing the Subject Line, or other specifics, for some. It's easy to do, the information is returned quickly and your next campaign will be better.

Exploit the strengths of email marketing and test, but remember to ensure the main offer retains primacy.