I have an email address that I use for subscribing to email marketing lists in order to discover the latest trends and see what works and what doesn't. Over the Black Friday/Cyber Monday (hereinafter Black Friday) weekend, I discovered, with little surprise, that I had 17 emails which included the heading Black Friday. What chance for one to stand out?
I've had emails for Black Friday Week and, I bet, I've missed one for Black Friday Month. The problem is that your subscribers expect offers over this period and to fail to provide them might make them feel you've failed them. What to do?
Let's come in from the other direction; often a good way in email marketing. What should you not do?
1/ Make your Subject Line like everyone else's
Remember, the subject line will be what they will see when they open their email list. Check with your competition. What are they saying? You can change your Subject Line quickly. If it has been replicated, choose something else.
And talking of different, I had one email where, in the preview window, the Subject Line's final word was Black. The rest described the offer. It stood out. I know not everyone subscribes to the number of email marketing lists I do, but there will probably be more than one. If not, then whatever you do will be good.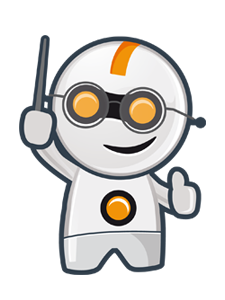 2/ Offer your product at the same price as a previous campaign
I was offered 30% off a product that I was offered 30% off in September. Not everyone keeps their marketing emails as long as I do, but subscribers have long memories.
3/ Fail to prepare the ground
I've had a couple of emails in the weeks previous to Black Friday exciting me with promises of what's to come. That's not normally a tactic I'd recommend, but in this case, it gives an edge.
4/ Send too frequently or repeatedly
Sending me a marketing email on Friday with an offer, another on Saturday telling me it's still available, then another on Monday is not a good idea.
5/ Waffle
Keep everything short, sharp and to the point. Don't explain what Black Friday is. We know only too well.
You are fighting against a whole lot of other email marketing companies. This is the time to hit subscribers hard, right from the off. Tell them what the offer is. Explain any time limits. Show them an image. Don't hide additional costs.
6/ Stick to the same old
Black Friday emails appear to come in batches. Everyone picked the same general time to send to me. It's obviously the optimum for open rates. However, this weekend is different. It's peak time for many companies. Split test by sending at a different time. It might work. I don't know, and if you don't, find out.
7/ Forget what happened
Black Friday is probably different to all other email marketing campaigns. Include it with all other data but also use only the returns from the weekend to plan for next year.
Now for Cyber Monday.