The Brexit vote on 12 March was critical. It is likely to have an effect on business opportunities, your ROI and how you run your email marketing campaigns. Regardless of what happens from now on, it is a watershed moment for all of us. It will give your customers a great deal of concern for the future.
You will want your customers to have confidence that you, at least, have some plans for the near future; medium term is a bit of a punt at the moment. The problem is how to get this over to your customers without appearing complacent or overly concerned.
One way is to have a page on your website where you can create the impression that you've got most of it covered. The problem is that few will visit it, no matter how well advertised. You need to give them reasons to.
You could put a link, although not one that looks like your normal 'Buy Now' kind, in your next email marketing campaign. The heading: 'How the vote affects [your company] and our customers'. Another way is to have a short entry in your next e-newsletter.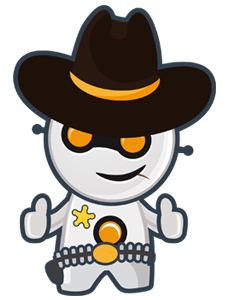 You will know those who take your e-newsletter best but it is probable that most will not want to read a thousand words of post-vote gloom or false confidence. Give a brief overview, perhaps with a little reassurance, and then the click-through will provide something for those who are concerned. A landing page that is significantly different from ones you normally use, perhaps with a stock image of the Houses of Parliament to show the seriousness, will get them in the right frame of mind.
What to say is the next problem. There will be few who would suggest that the matter is not divisive so the last thing you can do is to be highly critical or supportive. You have no opinion on the matter. What you want them to do is be in their normal frame of mind for your next email marketing campaign.
You need to be decisive without promising anything – see some politicians for details. More helpfully, mention your plans in relation to the, albeit limited, reduction to options. However, stick to those matters that affect your company, your products and the subscribers to your email marketing lists.
Don't be afraid to comment on those matters where you cannot make a definitive decision. Point out the various ways in which the political situation might develop. Again, do not make it obvious which you favour. Be clear, clinical and fair, even if you are writing through gritted teeth.
Keep the page undated, but only with information from trusted sources, such as the ICO. Those on your email marketing lists should be reassured about safety of their data. Emphasise that nothing has changed with regards data legislation and nor has your commitment to its safety.
We are in a delicate period where your customers might be looking for both reassurance and the slightest affront. Pick your words with care but they should know that, as far as you are concerned, everything will go on as normal.