I can't have been the only person searching the Internet using 'how has email marketing changed during the pandemic', reading a few of those presented, and then wondering how this affects us in general, and of course, me in particular. We are all selfish when it comes to business. We should be.
In trying to work out how we should respond, especially since government is suggesting there will be no 'end' to Covid-19, it is probably not the right question. Most, certainly all the ones I've read, not specific. The totals are skewed.
Tourism has been hit dramatically, especially international destinations, and if these are not in your product range the conclusions are not relevant to you. In other words, the question not the one we need to ask. What we need to know, we must know, is how the pandemic has changed the behaviour of our subscribers. The title on our email marketing lists, our most valued possession, runs the risk of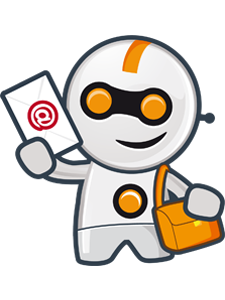 becoming irrelevant.
One of the worrying features of the reports is that testing rates have dropped. This seems old because, at the moment as well as for the foreseeable future, behaviour of the subscribers to our email marketing lists is likely to alter in the short term. Testing, which has always been vital for success is now more important than ever.
One common phrase but has come to be accepted is that there is a 'new normal'. It is, unfortunately, misleading. One thing that seems to have been the 'new normal' of email marketing is constant change; what works this month is likely to change by next month. We go from lockdown to pious hopes of change of conduct of the population.
What we need to do is to come up with a mixture of responses depending on circumstances of the time. In the early stages of the pandemic, back in 2019, putting words like community in a Subject Line almost guaranteed it would be opened. When restrictions were lifted, subscribers looked for something more positive.
We have had the rather bewildering requests to work from home, I know, sorry, let's all go back to work, at least until everyone should work from home again. If you stick to one time of sending, your open rates would probably vary as much as the directions. Not away to run an email marketing business.
We need to work out the changes that occur in response to particular criteria. That's obvious. Equally importantly, we need to time the changes of working conditions for our subscribers. The only way of doing that is by testing all the time.
It probably means that the data from our returns will work on specific conditions only. This is what it was like pre-pandemic, the only difference being that it was consistent. That has now changed.