Writers block is when you look at an empty document and have no idea what you are going to write. Nothing comes to you. It's not particularly uncommon and most writers have developed methods to overcome the difficulty of pressing the first key. If you're dissatisfied with your overall performance or just want to improve generally, but don't know what to do first, welcome to my world.
There are lots of methods to overcome this block, and, remarkably, the theories generally work. You, however, don't want glib answers. You're after process. Every email marketing company will be familiar with splitting lists; it's as easy as that in essence.
Throwing babies out with the bathwater is a surprisingly enjoyable indulgence. It can cost, though. What we need to do is to look at all the processes which go to make up your email marketing campaigns, from gaining subscribers to pressing the send button, and to grade each part depending on how likely they are to respond to a simple fix. Then it's a case of working through the processes one at a time.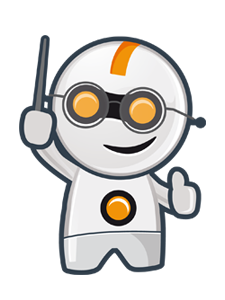 The joy of this method is that it allows you to focus on one particular part at a time. This is very similar to a writer putting a résumé on the top of the page. They focus on one keyword or phrase. Split test your list on that one particular point. You can even go from the path of received wisdom and test more than one factor, as long as it's the one you're concentrating on. Making little improvements across the board generally makes little impression on the figures.
If the rate at which you are accumulating new subscribers to your email marketing list, or the rate is either dropping or stagnant, then concentrate on that aspect. Try asking staff for ideas, perhaps go online, but definitely see what your successful competitors are doing and then do something similar. There is no better way of finding an effective method to improve.
Subscribe to their email marketing lists and any newsletter they produce. Log on to their website and go through it page by page, studying their methods of encouragement for people to subscribe. If they offer some form of gift, then offer some form of gift. They might well have a blog which gives advice to the demographic they are after, or they might run webinars that contain a hotlink to the subscriber page.
The trick is to offer just a little bit more, or do it a little bit better: add humour to your blog, videos instead of images. What do your customers contact you about? Is it difficult to change the battery? A video showing someone else doing it is so much better than dry text and an image or two with arrows.
Once the subscriber figures improve, set up some form of monitoring, perhaps investing one of your staff with responsibility. Now is the time to move to the next one on your list. It's painstaking, it's energy consuming, it can be disappointing, but it's always rewarding.